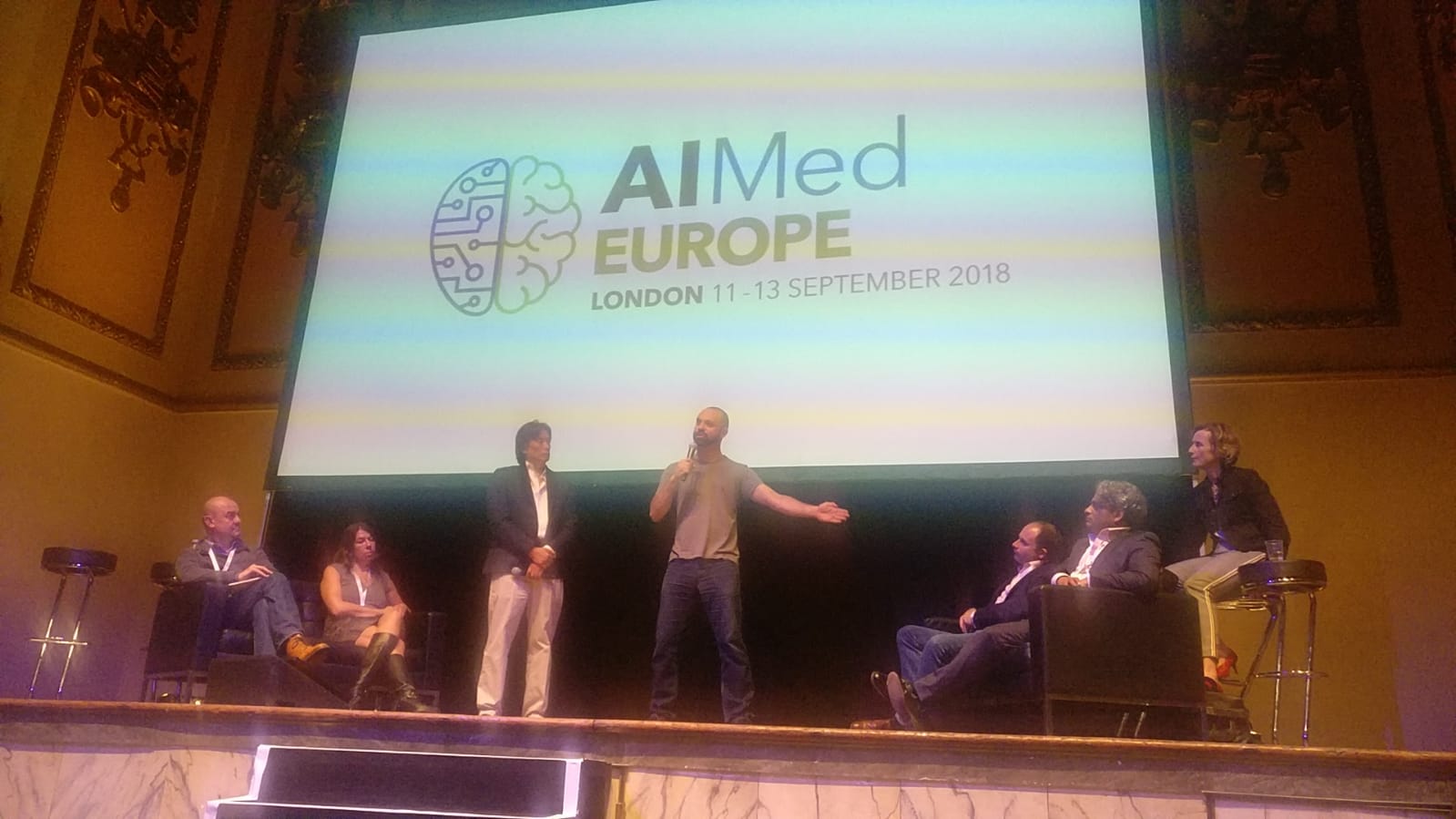 Healum was invited to present at the Dragons Den Pitch at the AIMed Europe Conference in London 2018, to an audience interested to learn more about the progress in the Artificial Intelligence and Machine Learning space in Healthcare
Healum were one of the privileged SME's to pitch to an esteemed panel at the AI MED Europe conference, held at Shoreditch Town Hall in London on September 11-13, 2018. It was a three-day packed conference for healthcare professionals and clinicians to witness the advancements in the field of Artificial Intelligence and machine learning. The conference was aimed at bringing in latest ideas to facilitate partnerships and collaborations amongst the healthcare community.

The conference called for distinguished panel of speakers including, Dr Anthony Chang – Founder of AIMed, Fran Ayalasomayajula – Global Healthcare Solutions at HP, Noel Gordon – Chairman at NHS Digital (HSCIC) to name a few. The conference provided a meeting place to learn about artificial intelligence topics from, not only a machine learning and cognitive computing perspective, but also to cover current topics such as blockchain, VR/AR, robotics and internet of things (IoT).
The conference witnessed 1800 attendees across 3 days including clinicians, academics, researchers and even students.