Today we announce in our own words the start of a new chapter marked by the close of our second round of investment. Healum has now raised over £2m in combined funding from UKRI and Catapult Ventures and Maven Equity Finance on behalf of Greater Manchester and Cheshire Life Sciences Fund and the Northern Powerhouse Investment Fund which we announced yesterday. In this video we describe in our own words what this investment means to us and how we will use those funds to achieve our mission and vision and below we are pleased to tell you more about our journey so far, the challenges we've overcome and the opportunities that we will now build upon. Thank you to all who have helped us and been part of this journey so far.
Over the past 6 years we have built and refined our patient management system; we have cocreated our software with healthcare professionals that specialise in diabetes management, cardiovascular disease, mental health, weight management and behaviour change; we have launched patient facing mobile apps and tested, iterated and rebuilt them and done that 3 times over until we got it right; we have worked tirelessly to understand how we can improve health outcomes and quality of life for people with long term conditions. We've listened, we've been challenged, we've been tested, we've got it wrong then we've got it right. We've learned the hard way that there are no shortcuts.
Our belief in enabling people to get more personalised help and support from healthcare professionals at the moments that matter, has grown stronger as we've seen the possibilities that come from enabling healthcare professionals to educate, motivate and monitor patients outside the clinical environment. Solving the problem of providing help and support for people with long term conditions at the moments that matter in their lives, has been our labour of love, our raison d'etre and a powerful driving force that has focused the Healum team to look at how behavioural science, insights, remote services and AI can be deployed as a solution in a safe, ethical and effective way.
Our belief in data driven healthcare, in enabling people to share their data and experiences with the teams of healthcare professionals that are treating them, in supporting people to understand the choices that arise from those insights has grown. Seeing the excellent work that healthcare professionals do on a daily basis to support patients to manage their diabetes, to recover after having a cardiovascular event, to manage their pain, to navigate mental health issues and to make healthier choices; has strengthened our belief in providing these healthcare professionals with the digital tools to increase their capacity to support more people, more of the time.
Setting up a health technology business requires a lot of time and patience. It's been hard work. Being agile is hard, being a startup is hard, being open to input is hard, helping people is hard. Each time we gave our product to new sets of users we found new opportunities to enable healthcare professionals to motivate, educate, understand and support patients at the moments that matter. 6 years, 2 prototypes, 4 new designs, 550,000 lines of code, 8 product modules, 4 app versions, 2 pilots and 1 randomised control trial and 8 customers big and small who backed us, stuck with us and had the patience and belief in our belief to join us on this journey.
We have had to incorporate and embrace a multitude of different disciplines above and beyond those of a normal business along the way: AI, data science, medical science, clinical practice, healthcare service delivery, patient engagement, clinician engagement, research, finance, public sector procurement, health information governance, health regulation, behavioural science and digital technology engineering and that is all whilst figuring out sales, marketing, product market fit, finance and recruiting and hiring a team. For this we have to thank our amazing and passionate team for their endless passion and hard work and dedication; and we have to thank the many advisors and supporters of which there are too many to name, but who have given so much, who saw something in our vision and gave us there time without expecting or asking for anything in return other than to help. You know who you are. Thank you.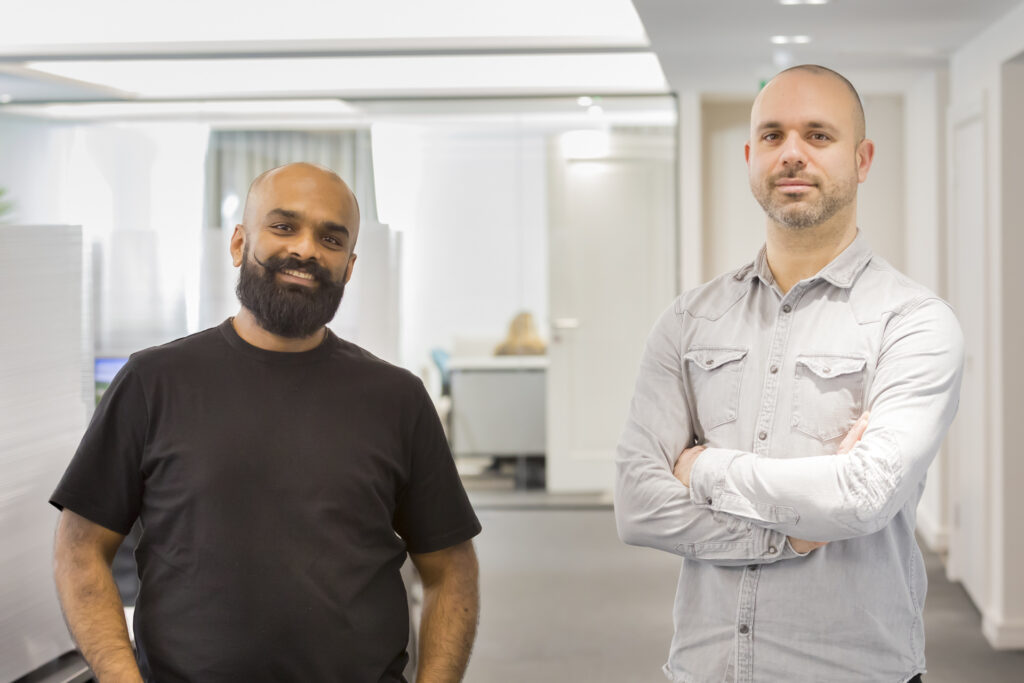 So we now start a new chapter built on the foundations of our peer learning technology, our partners, our knowhow, our experience, our team and our research, with a base in Greater Manchester to deepen our clinical and research partnerships in order to rollout our offering and realise our vision.
Our You&Type2 project in south London in partnership with South West London health and care partnership, has been rolling out amongst GP practices, enabling them to provide digital care plans for patients with type 2 diabetes. We have adapted the content in our apps and software to meet the needs of the many diverse communities in south London. Our work with a leading provider of weight management programmes will support teams in Nottinghamshire and the north west to deliver specialist weight management and behaviour change programmes. In East London, Bromley By Bow centre will use our platform to support their digital social prescribing and wellbeing services amongst the community. We will be working with London Sport to rollout the use of the Open Active and Open Referral data feeds to make physical activity more easily accessible. In Lewisham we will be working with the NHS to deliver personalised messages to patients and providing insights to support service delivery and policy. In Eastern Cheshire we are currently running a Randomised Control Trial on enhancing type 2 diabetes treatment through digital plans of care and support, where our software and connected apps will be evaluated for their effect on reducing HBA1C, BMI, lipids and waist circumference and their effect on patient quality of life.
And with all of these foundations in place we now close the chapter on Healum 1.0 and open the door to Healum 2.0.
The journey with Healum 1.0 saw us trying to realise our mission to support patients with long term conditions in getting personalised data driven care through software and connected apps as part of a patient management system. We realised we could go one step further in supporting those healthcare professionals. We realised that we could create a network of shared learning and insights that could increase their capacity tenfold to support and motivate patients outside of the clinical environment. We realised that no matter how much software or digital technology that is given to healthcare professionals, there is a bigger problem that needs solving and that is the number of people with long term conditions is growing far beyond the capacity of healthcare professionals. That gap is only getting wider. We realised there is a role for AI based plans of care and support to assist healthcare professionals, to increase their capacity to support and motivate patients, and to train the machine learning models that underpin these services.
We thank UKRI for providing us with the opportunity to build out our peer learning algorithm that now supports our live learning research network. This project gave us an opportunity to use machine learning to improve the ability of healthcare professionals to use our software to deliver integrated plans of treatment, content, goals, educational resources, exercises, services as part of a behaviour change programme that patients access on smartphone, tablets and any other screen they choose. We uncovered the power that lies in assisting healthcare professionals with digital tools that can extend their influence outside of the clinical environment at the moments that matter to patients, rather than trying to replace them. This project helped us realise that we could provide healthcare professionals with visibility on what treatment options their peers are recommending when presented with a similar patient, in a similar context at the point of care delivery. We realised that we could use the collective inputs of all the healthcare professionals using our patient management software to train our system to share and surface the best interventions and treatment pathways for patients within our software. We uncovered the opportunity to put healthcare professionals in control of training the machine learning algorithms that power our system and aid them with decision making at the point of care with useful insights and options that have been crowdsourced amongst themselves. But beyond all of that, we discovered a way to overcome the issue of algorithmic bias by using SnoMed codes to categorise and group patient populations, and to train the machine learning algorithms in a way that delivered recommendations for that specific patient population, taking into account age, ethnicity, gender and the set of conditions, treatment and medication.
We believe that:
– AI in healthcare can be inclusive with the right design of the data model
– AI in healthcare can be safe with the right kind of training and governance
– AI in healthcare can be useful if it is built to assist rather than replace healthcare professionals
Over the coming months we will demonstrate this. The UK health ecosystem is lucky to have NHSx and NIHR and NICE to set strategy and standards and research. We will play our part in adhering to the standards and best practices outlined in NHSx guide to good practice for digital and data-driven health technologies so that we can realise the potential of our technology to transform clinical decision making at the point of care and to enable clinicians to provide more help and support outside the clinical environment using assistive AI care planning software that delivers the right intervention at the right time through whatever screen the patient chooses. The wisdom of all healthcare professionals that use our system will be amplified through the intelligence of our system, and at that point Healum 3.0 will be ready and we will scale it globally.
To get there we will use this round of investment to do the following:
We will build a live learning network of opted in people and healthcare professionals who will contribute to the training of the insight and peer-learning algorithms.
We will rollout the Healum platform for many more people to use the software and apps and will work hard to enable thousands of people to have better health choices at the point in their lives
We will complete and publish the research and independent evaluations that show impacts on health outcomes and build out a health economic case for our customers and partners.
We will build a team of mission driven people that will help us achieve our goals and a culture that supports them to do it
We will make AI work for patients and communities all over the UK to enable more healthcare professionals to provide more help and support for patients at the moments that matter.
If you are a data scientist, engineer, designer, clinician, marketeer, business development person or just love what we are doing then join us and help us.
If you are a healthcare professional or commissioner that cares about personalised care for people with long term conditions then contact us and use our solution.
If you are an investor that wants to talk to us about growth and expansion then contact us and fund us.
If you are a journalist or reporter or someone that is inspired by us then share this news and talk about us.
We need all of you to help us in improving the health outcomes and quality of life of 100 million people.