We founded Healum in late 2014 with a mission to extend the lives and improve the quality of life for hundreds of millions of people through digital solutions that enable health professionals to provide proactive personalised healthcare to people with long-term conditions, whether that be remotely or in person.

During the past 8 years we have worked hard in the UK to deliver our health technology platform for healthcare providers in the private sector and public sector so that they can empower people with one or more long term conditions to make the right choices at the moments that matter in their daily lives. Healum's digital solutions now enable healthcare providers to improve health outcomes, access to care, and the efficiency of delivering care to patients with one or more long term conditions.

Our journey has been a long and fulfilling one, and we are grateful for all of the backing and support that we have received from patients, healthcare professionals and commissioning organisations to fund, develop and test our technology within the NHS. The UK is an incredible country to develop, implement and evaluate health technology for the following reasons:
The NHS has a clear strategy and plan for using digital technology and data to save and improve lives.
NHS England's Transformation Directorate created the Digital Technology Assessment Criteria for health and social care (DTAC) which set centralised standards for anyone developing digital solutions.
National Institute for Clinical Excellence (NICE) has a clear framework for evidence standards for digital solutions which provides clarity around the research that needs to be done.
National Institute for Health Research provides hands-on support for companies like us to fund and develop our research roadmap.
The Accelerated Access Collaborative provides more support than one could possibly imagine to get innovations into the hands of clinicians and patients faster whilst encouraging innovation in the NHS.
UK Research and Innovation (UKRI) is an incredible organisation that supports the commercialisation, development and funding of innovative health technology.
The Department of International Trade and its tireless digital health team are ambassadors for bringing the best of UK healthtech to the world and do a wonderful job in supporting small companies like us to work with international partners.

We are grateful to all of these organisations for the faith that they have placed in Healum in giving us the opportunity to serve the public, and for their hands-on support and guidance in helping us to fund, develop, implement and evaluate Healum's products in aiding healthcare professionals to empower people with multiple long term conditions to manage their health. These organisations raise the quality of digital health companies in the UK and set us all up to work with Life Science companies, Healthcare providers, and their patient populations in other parts of the world.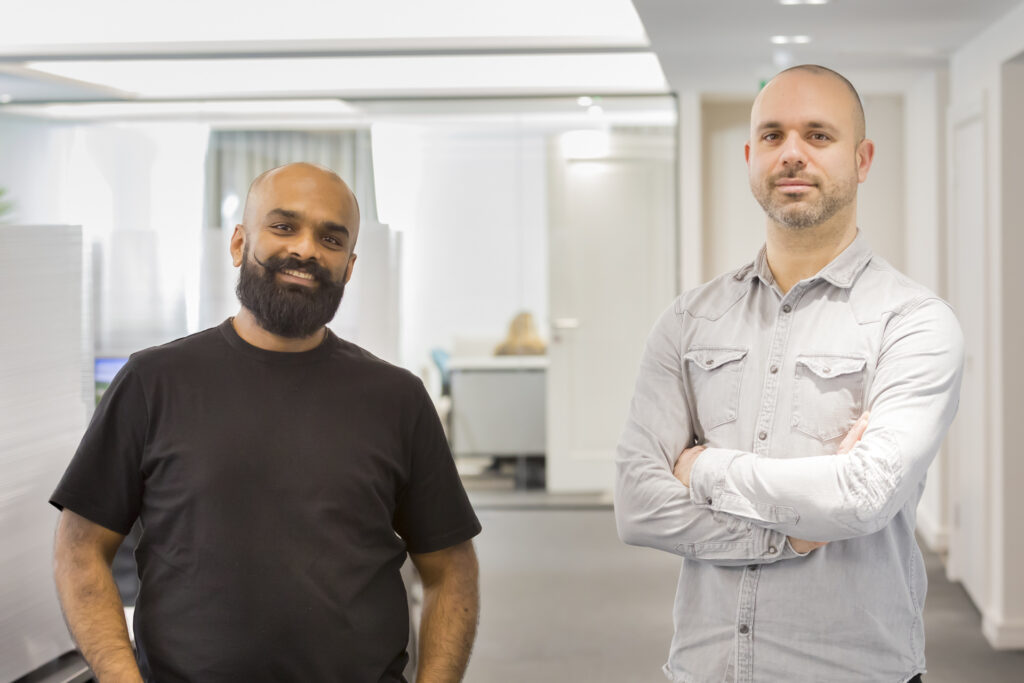 It therefore gives us great pleasure this week as Diwali celebrations come to a close and as the first person of South Asian origin becomes UK Prime Minister, to announce that our India subsidiary, trading as Healum India Pvt Ltd, is now open for business. With a $21bn healthcare market projected for 2025, with 77 million people suffering from Type 2 Diabetes and with obesity affecting 5% of its 1.38 billion population, India is a natural place for Healum to launch the first phase of its international expansion efforts in its mission to provide proactive personalised healthcare for all. As a market it is a vibrant one, with India's preventive healthcare sector – fitness, wellness, foods and supplements, early diagnostics and health tracking – projected to reach $197 bn by 2025, growing at a CAGR of 22%, said a recent report by Consulting firm Redseer Strategy Consultants in collaboration with Chiratae Ventures and Amazon Web Services.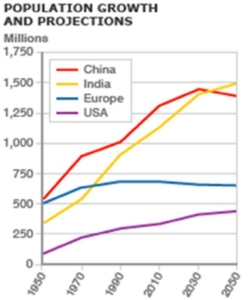 Our international growth strategy was devised and developed as part of a UKRI-funded project, under the Digital Health Technology Catalyst (DHTC) programme, part of the Medicines Manufacturing Challenge, which enabled the company to develop the machine learning algorithms that power recommendations in its patient management system.

Since founding the company back in 2014 we have a track record of working with many talented healthcare professionals, developers and investors in India who have been part of Healum's origins. The people in our company have strong family and business connections in India. Anuj Saboo our CTO and Cofounder grew up in Mumbai dreaming of building AI assistive technology, inspired by his love of the talking car Kit from the 1980s TV programme 'Knight Rider'. After graduating with a degree in Computer Science from Mumbai he pursued his postgraduate studies in the UK and pursued a successful career in Technology. Jonathan Abraham, our CEO and Cofounder, has strong family ties with India. His father and his grandparents grew up in Kolkata, and Indian culture played a significant part in his own upbringing. In 2018, Healum was fortunate to be backed by a set of Angel Investors in India that saw our vision for delivering proactive personalised healthcare. In addition to this, Healum has worked with many talented developers and designers in building and rolling out its digital health platform these past years.

"In many ways our incorporation and launch of Healum India feels more like the company coming home rather than an expansion into a new market. When you work with a team of developers, designers and project managers from a country, it is inevitable that their shared experiences and cultural identity makes its way into your product offering."

Anuj Saboo, Healum's CTO and Cofounder
At Healum we are now excited to be working with the Department of International Trade to connect with partners across India that can help make our vision of proactive personalised care for all people a reality. With the share of private consumption expenditure on health growing at a compound annual growth rate (CAGR) of 16.4%, Healums technology will be of use to both people in India who are spending more on personalised healthcare, with health conscious individuals spending between Rs 4000 to Rs 10,000 on preventive health, and in providing remote access to healthcare for 700 million people in underserved rural populations where there is only an estimated 60% of coverage. Healum's cloud-based interoperable software will enable teams of healthcare professionals in India to offer remote services to their patients and will enable Life Science companies to offer digital therapeutics that support patients to manage their health.


At Healum we are also encouraged by the vision and commitment from India's investment community to invest in the health technologies of the future, with healthtech funding in India standing at $2.2bn in 2021 and set to grow in 2022, and with over 40 preventative healthcare startups raising $1bn in funding in 2022.
The company is now looking for investors, healthcare providers and life science partners that are interested in working with Healum, to scale the adoption of its digital technology and services across India.

If you are a healthcare provider or life-science company in India and wish to partner with Healum to deliver digital services to patients then get in touch at [email protected].